Race report: Short Track MTB #3
Published 2012-06-19
Not a lot to report. Pre-reg callups meant I staged near the front (second row). Finished 12th of 63. I didn't crash. I rode very hot the whole time, played cat-and-mouse with a Beermongers rider but basically didn't move past my position after the second lap. I don't think I've ever worked this hard during a race, redline effort the whole way. For once I really did leave it all on the course. I had to ride a fast spin around the infield lot to slow my heart down.
Thom staged directly in front of me and I couldn't touch him the entire time. He finished 9th — his third top-10 finish at ST:MTB.
Someone (Oregon Velo) finally took a good race photo of me, where I'm not making a scary gruesome face. Well, not too scary anyway.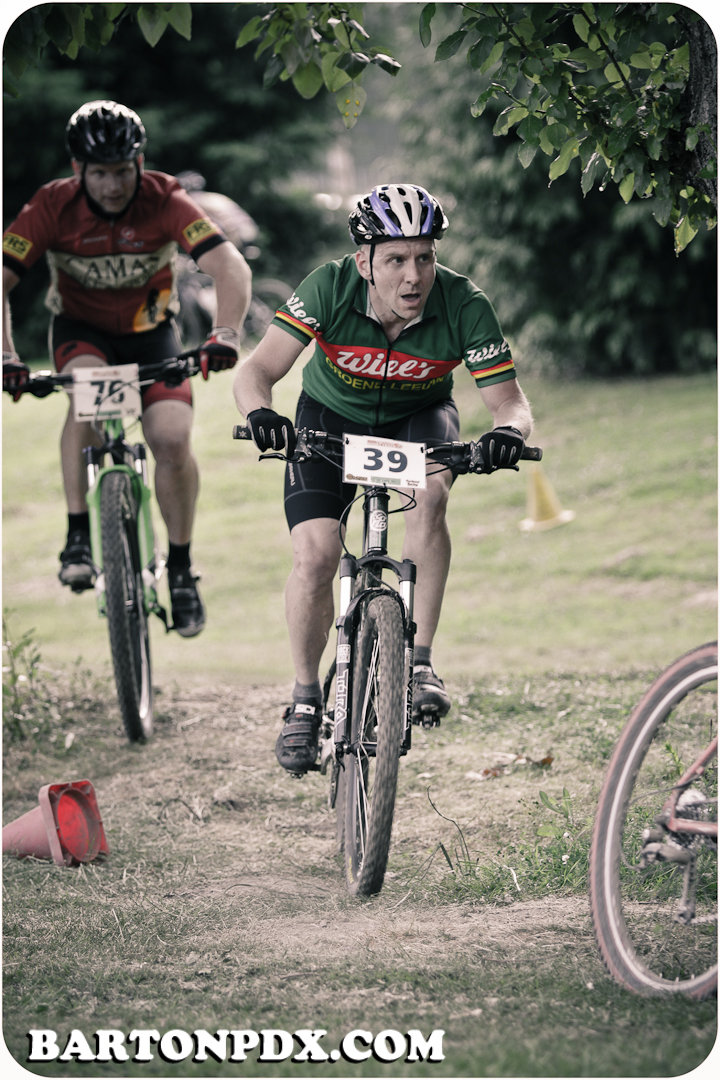 Everyone rode a tribute lap for Mat Barton.
This was Iris' "official" first race. She was psyched to get into her helmet and onto the bike. As soon as the pack started she declared "no thank you" and got off her bike and ran. Giggling the whole time.